THE BEST BRAS FOR TEENAGERS…AND BEYOND!
It is tough to find bras for teenagers, trust me, I know! My daughter is super picky about how something feels on her body. It has to be VERY comfortable and smooth feeling on her.
Plus, shopping for bras for teenagers can be a bit embarrassing for the teen you are buying for! My daughter is really big on not making a huge scene when she is shopping for bras and panties. I am like that too! I HATE it when I am shopping for things like that and then a man walks down the aisle. Ugh.
*This post includes my affiliate links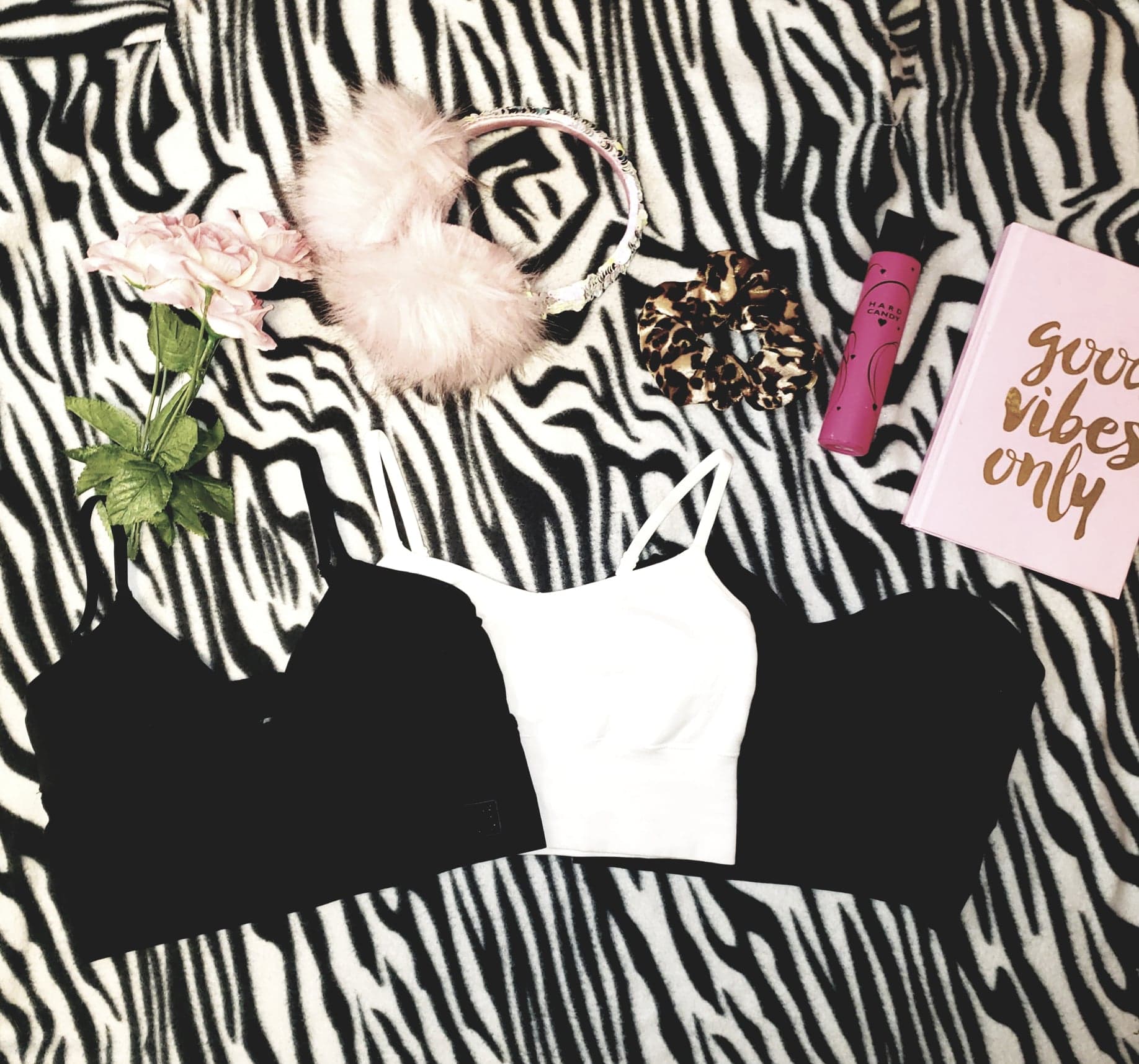 So, shopping online for bras for teenagers is what we do! I also shop for all of my panties and bras online as well. It is just much easier for us and we don't have to feel uncomfortable about it. Not that any woman should feel uncomfortable about purchasing panties and bras, but my daughter and I are just overly modest I guess!
Anyway, we found a wonderful website/brand that sells really cute and super comfortable bras for teenagers. It is called BRABAR! My daughter had a blast picking out the bras she wanted and the process was SO simple for her.
THE BEST BRAS FOR TEENAGERS (AND BEYOND!)
She had a variety of bras for teenagers sent her way, so that she could check out how comfy and pretty they were, first hand. She loves it when she gets to do reviews for my blog! So fun!
My daughter received the following bras for teenagers:
*Soft Strapless Bra Top in black
*Soft Cami Bra Top in White 
*Everyday Longline Cami Bra
The soft strapless bra top is exactly what my daughter wanted and more. It is SO comfortable and there is nothing poking at her skin. It is smooth and supports really well. She was excited to get a strapless bra because you don't really find these for younger girls anywhere. They are hard to find! And, my daughter loves wearing tank tops and off the shoulder shirts, so now she can rock those shirts because she now has a comfortable strapless bra! 
A bit about the soft strapless bra: This ultra-soft strapless bra top with removable pads, sweetheart neckline, and no straps, is perfect for any teen girl who likes to have support but still wear cute tops! It goes on overhead and has silicone on the back edge to hold it in place. This strapless bra top fits AA-DDD cup girls.
Retails for $38 and can be purchased online at https://shopbrabar.com/. This soft strapless bra comes in black and mushroom colors.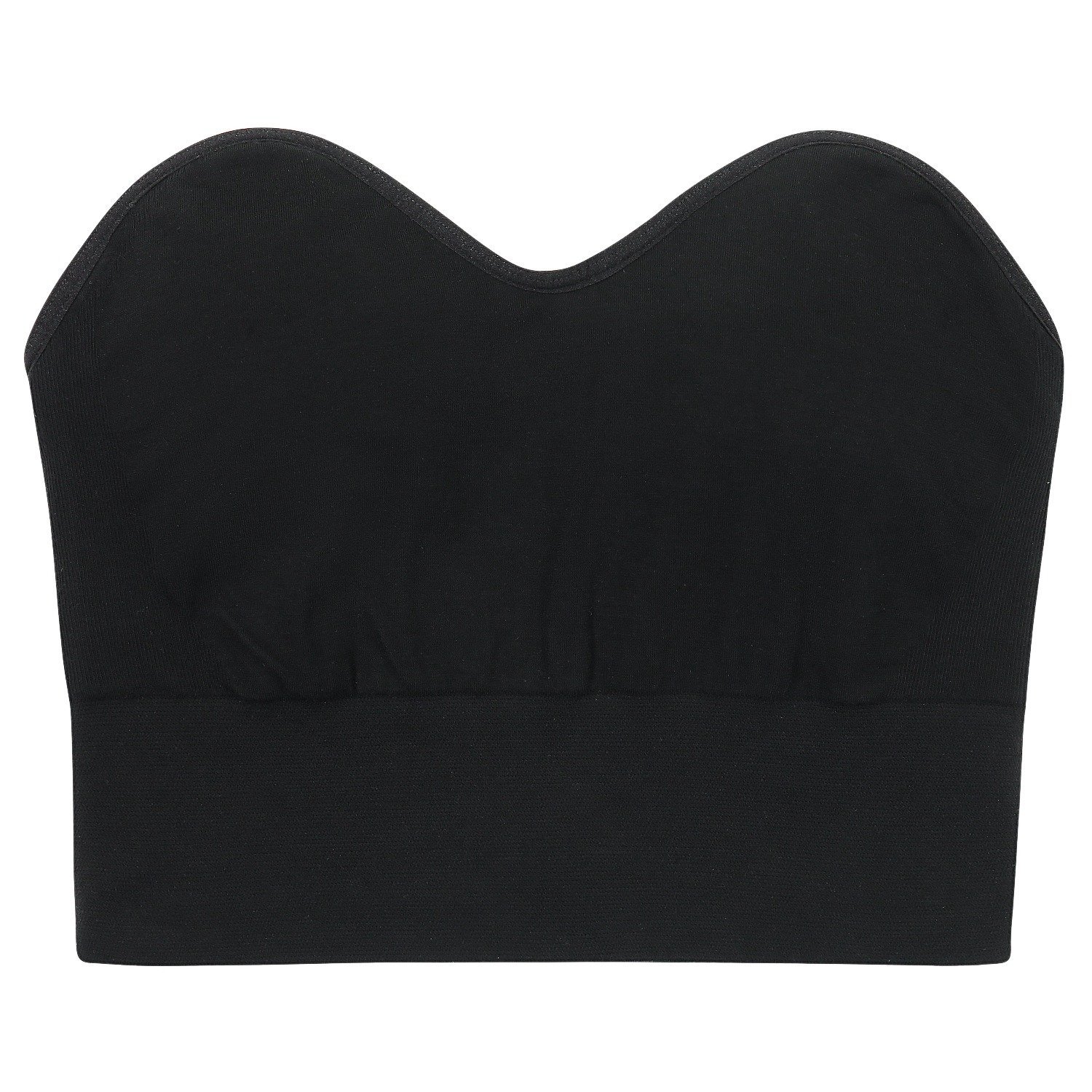 A bit about the Soft Cami Bra Top: The Soft Cami Bra Top in White is smooth and seamless. This bralette is double layer and wire-free, which means supportive and comfortable without the wire. This soft cami bra top has a long length and U neckline with fully adjustable straps. This bralette fits A-DDD cup and offers an excellent alternative for a natural shape in its supportive and unlined double-layer cup. No pads in this bra. You can wear this for dance, sports, or just hanging out. This sports bralette goes on over-the-head. The easy way to put this on is to step in & shimmy up!
Retails for $38 and can be purchased online at https://shopbrabar.com/. This bra for teenagers comes in black and white.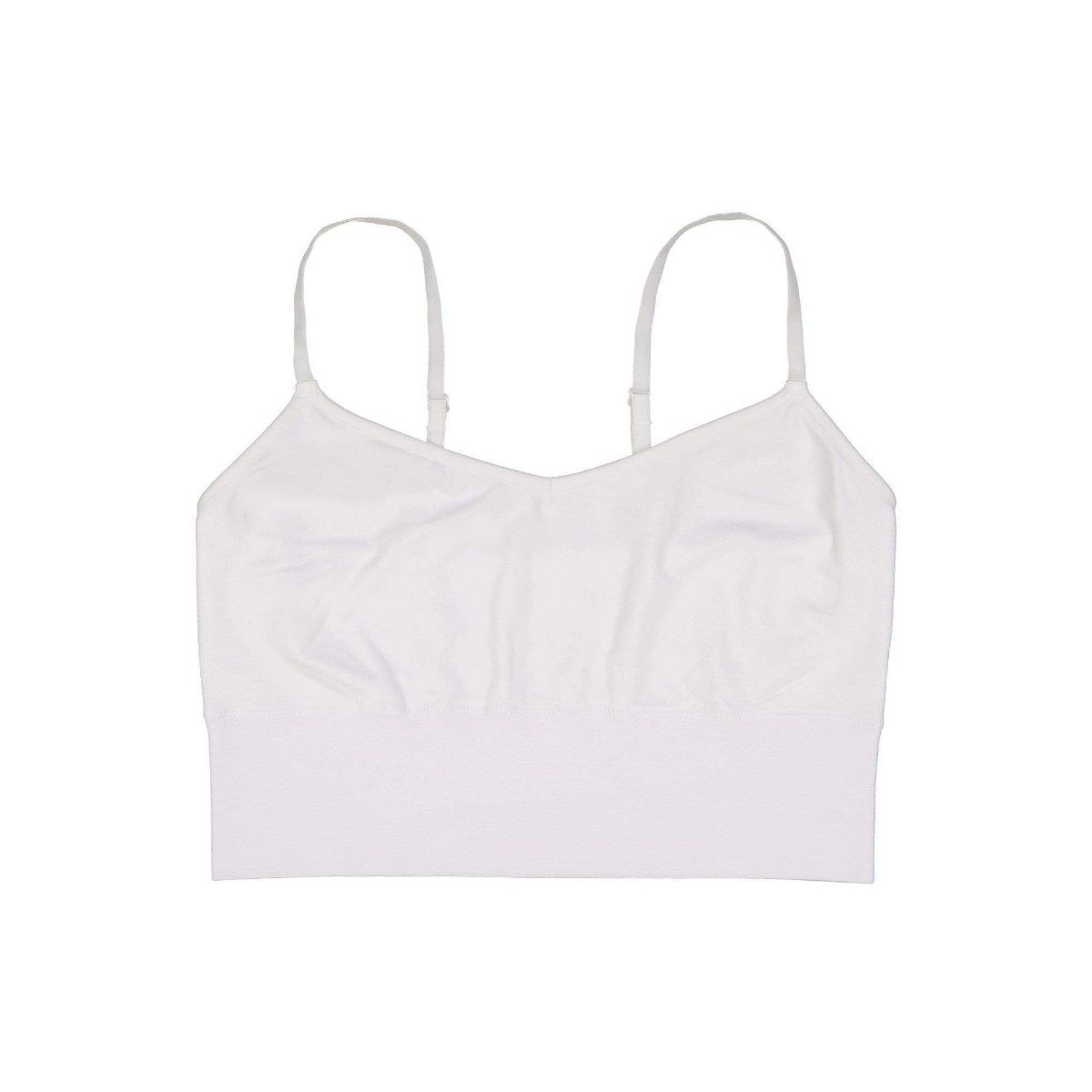 A bit about the Everyday Longline Cami Bra: This bra is super comfy just like the other bras for teenagers you see above. This bra has a removable contour pad and is also worn as a seamless bra top. This bra is great for everyday wear because it is so comfy! This bra has removable pads, a double layer fabric, and helps support and lift. It has adjustable straps and a cute keyhole back detail. This bra for teenagers goes on over the head and has an adjustable back closure. The material is so soft and is made with comfortable stretch microfiber. It is suitable for cup sizes A – DDD cups.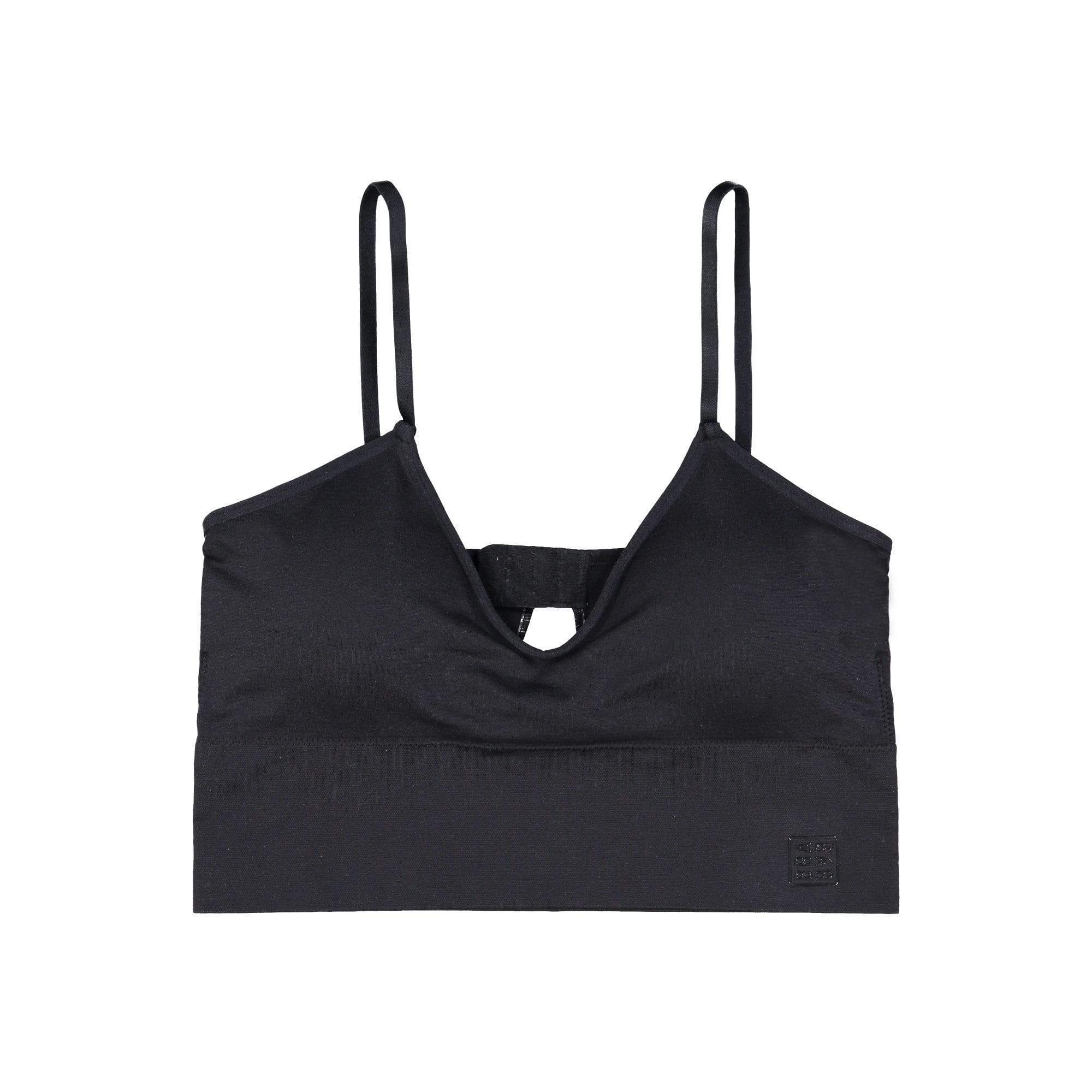 Retails for $38 and can be purchased online at https://shopbrabar.com/. It comes in black and mushroom color.
WHEN DOES MY DAUGHTER NEED TO START WEARING A BRA?
This might seem quite obvious to some, but it is important to talk about when your daughter needs to start wearing a bra. You don't want your child to become embarrassed or nervous to ask you if you will buy a bra for them. This can be a touchy subject for some girls and it doesn't have to be. (Here is a great page to check out for ways to talk with our Teens about boobs & bras).
Finding the right size bra is also something that can be difficult for some to find. Here is a great example of how to measure your bra size and find that perfect fit!
My daughter and I talk about EVERYTHING, lol, so she feels very comfortable coming to me about anything she is curious about or if she has a question about things like needing to buy her first bra. My daughter started wearing a bra when she was 11 years old. That is the average age that a girl will need to start wearing either a bra or training bra. This can be more for comfort and peace of mind for girls (it was for me!) and for some girls they just really need a bra at this age because they are developed quickly.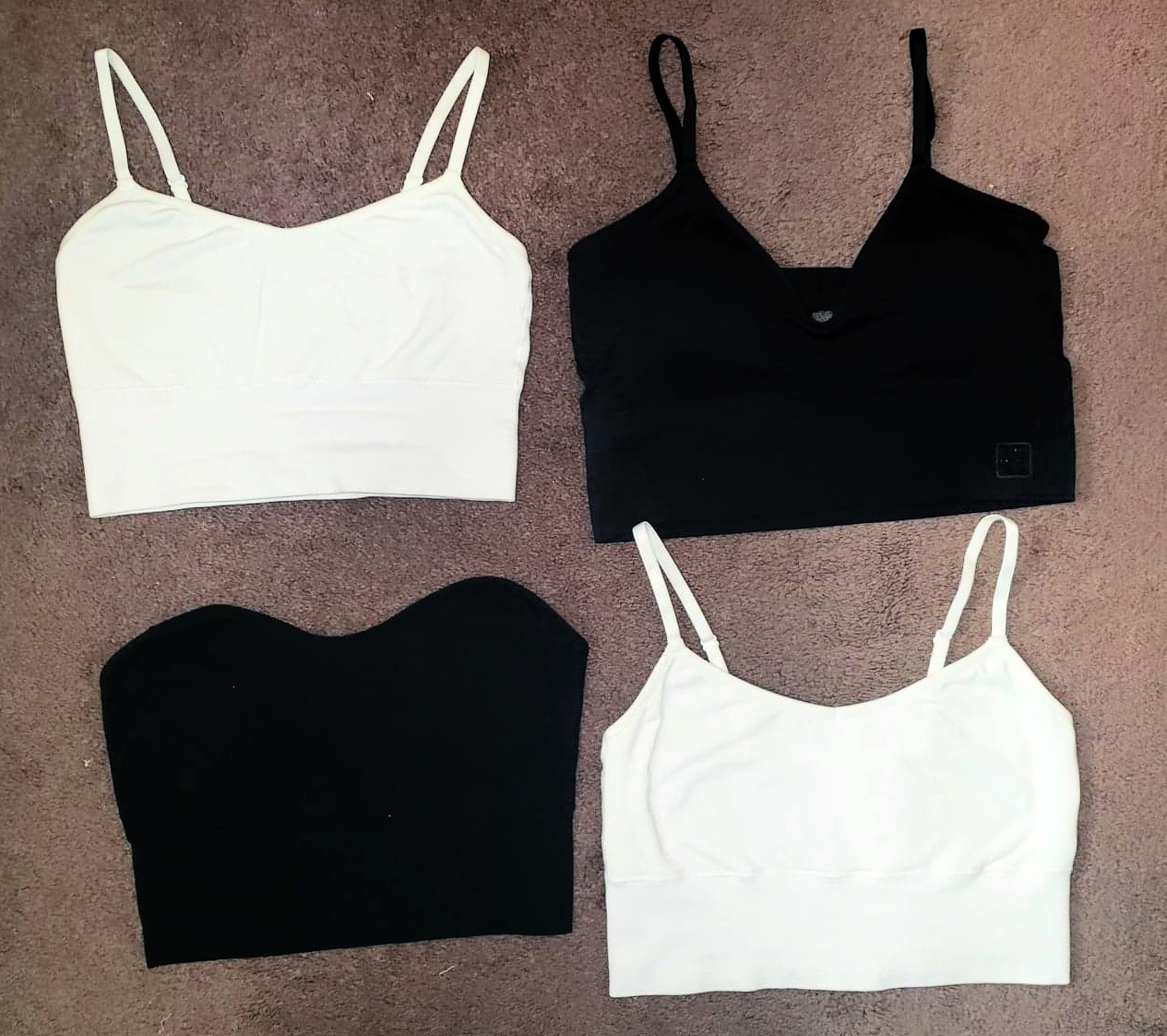 Talk to your daughter about wearing a bra around the age of 10, to prepare her and help her to feel comfortable about the thought. Answer all of the questions that she might have as honestly as possible and without judgment.
This needs to be a talk that is approached with love and care for your daughter. Nothing is worse than trying to have an awkward conversation with someone who is not easy to talk to. Always try and be open and present for your daughter. She is growing up and needs someone to talk to about these things!
Try A Training Bra First!
If your child is not developing by age 11 (that is FINE! Every girl develops at different times!!) and they want to wear a bra because their friends are, then by all means buy them a training bra!
Training bras are just that, a bra that is training you to wear a bra! They come in adorable styles, colors, and fabrics to choose from. Let your daughter shop with you and pick out one or two that she loves. BRABAR has adorable training bras!

How To Tell If A Bra Will Fit
Once your daughter gets her first bra, she will need to know how to properly wear it! You can show her how she should wear her bra. I just took my daughter's bra and laid it on the bed and showed her how to adjust the bra straps (if they are adjustable) and I showed her how to fasten it in the back. Then, she went into her room and put it on herself. If she had any questions, I answered them right away. 
8 out of 10 girls are wearing the wrong size bra. Let's make sure you get yours right.
BRABAR actually has a really helpful feature on their site. It is the fittings for teen girls. These are virtual fittings! You can use the live chat feature on their website for all fitting related guidance, or shopping questions! I thought that was very helpful for girls who feel uncomfortable talking to their parents about wearing a bra and how to make sure one fits right. 
PIN IT